Did you know that there is a livestream during most of our events? If you want to make sure there is a live broadcast you can best check our website, socials or newsletter. Sit back, relax, have a drink and check in from your couch, office, atelier or wherever you...
Did you know that there is a livestream during most of our events? If you want to make sure there is a live broadcast you can best check our website, socials or newsletter. Sit back, relax, have a drink and check in from your couch, office, atelier or wherever you...
Photographer Ruud Balk snaps all photos at our weekly gatherings. Want to get an impression of our events and our space? Have a look at our photo gallery! To go to the Facebook Photo Gallery, please click here. Images are free of rights by mentioning EHV Innovation...
We often receive requests to share the slides of the presenters. Here, you can find the presentations of speakers. All of these have been shared with the permission of the presenters. Presentation of Roderick Trompert (Hike One) (19-07-18) Presentation of Alexey...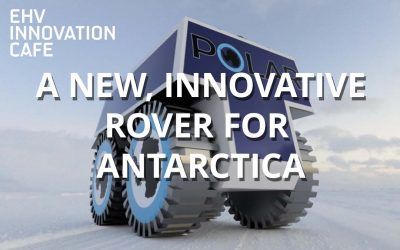 The Earth is facing the biggest problem in centuries: climate change. To understand it we need to obtain information in places where the consequences of global warming can be observed first-hand. These places are found in extremely cold, harsh environments like...
Join us for a drink to welcome the new year! Missed this edition? Don't worry, we've got your back. Rewatch the edition here: https://youtu.be/geLOJLTbj3w
The Embassy of Inclusive Society is primarily a plea for a more diverse and inclusive design field. A plea for a greater number of designers with diverse and inclusive backgrounds. Where the outcome is an open society that strives for the participation of all, a...
AI is becoming increasingly democratized. Previously inaccessible to all but large tech-oriented companies, new AI tools and frameworks enable even non-experts to build AI innovations for their company. But the variety of possibilities can be very confusing. In this...
In our modern society we seem to have lost the connection with our breath. The most basic human biological function is being under and mis-used. During this talk, we discussed how and why design should play a role in the re-discovery of the breath as a valuable...
Rens Brankaert is Assistant Professor of Active and Healthy Ageing with a specific interest in dementia in the systemic change group at Industrial Design. He set up and leads the Eindhoven University of Technology (TU/e) expertise center for Dementia & Technology. He...
Design to Market is an accelerator for graduated design talent (BA and MA), offered by the province of Noord-Brabant, six design institutions (see logos) and several companies In Brabant. With ASML as front runner, an accelerator program has been set up to generate...
Student team CORE focuses on researching and enabling the recycling of hard-to-process waste streams like e-waste and contaminated soil In 2016 alone, 44.7 million metric tonnes of e-waste were generated, which is the equivalent of 4500 Eifel towers. This is expected...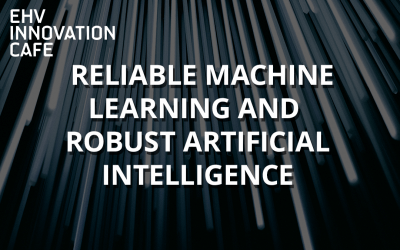 Perspectives for AI: A Biased and Incomplete View Industry and academia should work together to shape what AI will become, maximizing benefits while paying attention to privacy and fairness. Cassio de Campos gave an open view of current AI and describe some ideas on...
Cooloo's goal is to develop sustainable, aesthetic and ecological solutions. Solutions that are flexible in application, and create high-end design products suitable to last within the circular economy. Our 40+ years of experience in the furniture industry has shown...
Carbon is a vital component of every life form on our planet. It is currently emitted as a "waste" product in the form of CO2 and is one of our principle climate change agents. By harvesting the free carbon reserve that is present in air, a material abundance for...
This Thursday, the Kazerne Design Award 2021 took place. Unfortunately, this was only for a selected audience live, but the event was available via Youtube. Missed this event? Rewatch it here: https://youtu.be/yt0U_LorTTs...
Local food production can make a city more resilient and create spaces for social interaction throughout all sorts of backgrounds and cultures resulting in a stronger sense of community. Jonas Gorgënand Bram de Vos want to showcase a variety of proposals on how...
Studio Birthplace dedicates itself to tell the pressing stories of our time, to create awareness and inspire change. Animals, humans and nature are struggling to survive all over the world as we experience a critical climate emergency, massive inequity and a sixth...
CASA 1.0 is a comfortable, affordable and sustainable alternative for Dutch social housing. It was developed by Team CASA, a student team of the Eindhoven University of Technology, together with many partners and sponsors. The goal: integrating new and existing...
Meet Goldilocks®. Vertoro aims to speed up the green revolution by offering a bio-based alternative to fossil resources. Their green gold is bold and will prove invaluable to the future of the planet. Ultimately, it can replace fossil crude oil as a platform product...
The EAISI Mobility Lab is a joint program of NXP and TU/e and is also an ICAI Lab. ICAI is a Dutch network aimed at technology and talent development between knowledge institutes, industry, and government in the area of artificial intelligence.It aims to advance...
Maurangelo Petruzzella presented a fresh overview on the upcoming spectral revolution: how miniaturized spectral sensors will change the way we will 'see' the world around us. MantiSpectra is developing a chip-based Near-Infrared (NIR) spectral sensor. Optical...
Premature birth is a major problem, affecting more than 1 in 10 babies globally. Currently, infants born between 28 and 37 weeks are housed within neonatal intensive care units (NICUs), supporting their cardiorespiratory function and development to full term. This...
Inflammatory Bowel Disease (IBD) is a chronic inflammatory disorder of the intestine. About 2 million Europeans suffer from IBD with thousands of new cases every year. Diagnosis of IBD goes via different medical procedures; biochemical, radiologic, histologic and...
Our world is getting more digital. And everywhere around us we can find art and technology getting closer to each other or even merging. Just like Augmented Reality options in public space as art. How can art be manifested in future public space? How will art evolve?...
SOLID is a yearly changing, multidisciplinary team of students from Eindhoven University of Technology. Founded in 2016, the team has grown expeditiously into a large and ambitious organization. They aim to further develop our skills, iron fuel technology and the...
Within the world of lighting, not many designers experiment in such a progressive and idiosyncratic way as VANTOT does. From LED to solar cells, Esther Jongsma and Sam van Gurp have developed into true light specialists within their studio, VANTOT. Originally creating...
How do we create resilient restaurants? How do we create accessible technologies and resilient value chains that support a thriving restaurant industry, especially for small business owners? Covid-19 has hit the hospitality industry hard and consumer demands have...
How do you become a molecular LEGO-master? Patricia Dankers discussed designing a synthetic extracellular matric with the help of molecular LEGO blocks. Countless molecular interactions in our body, our tissues, in and outside of our cells define the functions of our...
Simon Dogger is a designer with a whole new point of view. He graduated the Design Academy Eindhoven as a blind designer, with an ability to listen and feel, and a strong drive to regain his independence. Not seeing himself as handicapped, but as someone who takes in...
Do you know the blind world has its way of seeing, dreaming, colouring and picturing? Do you know what beauty looks like if you can't see? Do you know design can be more inclusive if we can see what the visually impaired feel? Our perception limits us. Designer Boey...
In the year 2021, we can no longer afford to feign that technology is neutral. The difference between 'real' and 'not real' becomes increasingly muddled in these times of deepfake videos and post-truth politics. Algorithms facilitate a web of lies, with direct...
Antimicrobial resistance (AMR) is an emerging healthcare problem that if not properly tackled will lead to 15M deaths worldwide by 2050. Creating awareness and material technology alternatives to prevent and treat infection is of key importance. Chris Arts gave an...
Lady Justitia wears a blindfold. She does not wish to see who is in front of here. She justs wants to know what interests are at stake. Equal interests are weighed equally. Since Justitia is blindfolded, this principle should apply to all that have interests,...
Rethinking our food systems is a challenging yet crucial task to ensure a more sustainable future for generations to come. Art + Tech Society invited enthusiasts to come and draw inspiration from Kode21's innovative work on the matter and imagine with them what a...
Searching, exploring, trying. The act of experiencing is elementary to achieve a lasting change in behaviour. From the belief that a new notion of a prosperous existence is essential, designer Floris Schoonderbeek feels the urgency to develop products that embody new...
Our social, economic and environmental systems are in crisis. We have exceeded the limits of our planet. Our continuous consumption resulted in more inequality and injustice. To avoid ending up on a Mars-like planet and in order to move forward to a more equal and...
Today, a designer is not the one who should say that only one solution is the right one. Today the designer is the one who can inspire us and to look at problems from all angles and offer solutions. He/She is someone who can create a concept and is the connecting...
The way science typically investigates reality is through breaking down complex phenomena into their component parts, to try to understand how they fit together to cause the phenomenon. This approach is known as materialist reductionism and has been wildly successful,...
The demand for body parts of endangered animals like rhino horn and elephant tusk keeps rising and the countries where these animals live don't have the resources to protect them. To aid the rangers in their protective efforts we need the force-multiplying power of...
Together, we produce 2,1 billion tons of waste each year – that is enough to fill the Philips-stadium to the roof 7380 times! TU/ecomotive, a student team from the Eindhoven University of Technology presents a car made almost entirely out of waste to show that waste...
Grand societal challenges can only be solved by heterogeneous collaboration processes: collaborations between the government, knowledge institutions, industry, and citizens. To enable structural change, it is key to start changing education. Eindhoven University of...
Nanotechnology has enabled the rapid development of RNA therapeutics, including COVID-19 vaccines. in this presentation, Roy van der Meel discussed RNA therapeutics & vaccines: from code to cure. He obtained his PhD at Utrecht University and conducted postdoctoral...
InnAut is a technical social organisation that supports people that are on the autism spectrum or have autistic characteristics, have no job and are interested in technology. They offer this trajectory because InnAut believes that everyone can add value to society in...
The sustainability challenges are getting more urgent than ever. To solve them, we need to create new paradigms where citizens take a proactive role by assuming healthier and more sustainable behaviors. Besides, we cannot do this alone, we need to collaborate with...
How do we design regenerative food systems -shifting beyond sustainable way of farming, regenerating the soil, reducing the distance from farm to fork, building robust food systems that are resilient to external shocks and reducing the risk of future pandemics? Ceren...
It's imperative that our cities become radically more sustainable and inclusive. Many entrepreneurial citizens have taken matters into their own hands and set on this path by organizing local programs, prototyped innovations in their garages, and started to create...
Until recently, women empowerment was seen as "women's thing to do" or "feminism" where men were either very little involved, invisible or pushed away. However, this assumption is being ditched as more and more men are stepping in this ecosystem as proud partners,...
There are many many attempts out there that are aimed at combating the prevalence of overweight and obesity, either preventative or treatment. These can be apps, diets, municipality initiatives, school initiatives, and business to business services, but none of these...
VIRTUe is a student team from the TU Eindhoven participating in the Solar Decathlon Europe 2021. This is a competition where students from all around the world design and built innovative, energy efficient homes, representing the houses of the future. VIRTUe shows how...
Fairness of algorithms is a subject of great discussion, but an important perspective that's often missing is about the different types of bias within data that lead to a biased algorithm. Depending on the factors responsible for the bias, different algorithmic...
Emitting light from silicon has been the Holy Grail in the microelectronics industry for decades. To Solve this puzzle would revolutionize computing, as chips will become faster than ever. Researchers from Eindhoven University of Technology now succeeded: they have...
At IKEA, they are committed to have a positive impact on people and the planet. Moreover, they are optimistic about the future. At IKEA, they believe that over time more and more people can and will have a better, sustainable everyday life:​...
Foundation We Are is an Eindhoven-based design collective that works on societal topics. The field of social design is growing and developing rapidly. It has been a long time since the days when design and designers have only been associated with making products. The...
After reviewing the ancient and modern concepts of technologies, political implications of technologies will be highlighted. Through multiple examples the question will be investigated how reinforcing democratization, responsibility, and beneficence can play as...
Disruptive innovations are the main drivers of economic prosperity and societal changes. They change the way society and enterprises do things, the way we communicate, consume, work, and spend our free time to a fundamental degree. Even new species like smartphone...
A shift in societal paradigms is needed to solve the problems that society currently encounters like climate change, COVID-19 pandemic, loss of biodiversity, etc. Art + Tech Society (ATS) believes that as a society, we need to think and act differently in order to...
Key Social Skills for Innovation Crowd Sourcing: most innovators who need to recruit and engage a crowd (developers, co-suppliers, clients, investors, media and opinion leaders) usually spend 80 to 90% of effort in "telling their story", while a more effective...
Establishing whether a patient is suffering from severe lung disease, possibly COVID-19, within a few minutes: this is possible using ultrasound machines that are enhanced with artificial intelligence. A research team at Eindhoven University of Technology and the...
From 3 July till 19 August 2020, EHV Innovation Café holds a 6-week summer stop. There will therefore be no editions on 9, 16, 23 & 30 July, 6 & 13 August. We will be back on the 20th of August with inspiring talks in our live event with drinks and talks! It goes...
What does creation in confinement and isolation look like? Designers Arvid & Marie discussed creativity and creation during confinement by presenting a new digital exhibition "Confined.Work". In their born-digital gallery, they invite the visitor into their homes and...
Chronic back pain affects millions of people and treatment today is limited to pain management (mainly pain medication) or major invasive surgery (fusion). We believe that there must be a further option which is an injectable therapy that can significantly delay...
Wearable Technologies and wearers' experiences in ultra-personalization Very soon we will enjoy garments and wearables that are mass-produced but personalized based on our unique body shapes and needs. Examples from the academic world and industry confirm this trend –...
Wearable Technologies from a Social Oriented Perspective The domain of Wearables challenges to design technology with a heightened sensitivity to touch, emotion, aesthetics, dignity and experience of personal identity. In this presentation by Jessica Smarsch, we...
Marina Toeters operates on the cutting edge of fashion design and technology. Through her business by-wire.net, she stimulates collaboration between the fashion industry and technical innovators for relevant fashion systems and supportive garments for everyday use. In...
It's been a while, and we missed you! EHV Innovation Café is picking up in June where we left off. Unfortunately, only time can tell when we will be able to return to the usual live editions, but until then, we're going online! The coming online editions will consist...
Highly appreciated guests and relations, dear friends, We hope you are doing well. Like so many, Kazerne, and therefore the EHV Innovation Café, is affected by the Coronavirus. The distressing news updates, the imposed closure, the silence in the restaurants, halls,...
Guntra Laivacuma discussed her project Empathy Gym. It is a game that encourages players to practice empathy by sharing stories about emotions, actions and sensations. The game helps us recognise emotions in facial expressions, become better storytellers and...
How to create an innovation ecosystem? How to develop a whole community for innovation in Ukraine? Meet UNIT.City, Ukraine's largest innovation park (25 hectares, 150 tech companies, coding school, 3000 residents, 1000 students, 400 events a year). Discover and...
Success is a construct that has been strongly shaped by our culture and society. It is often equal to money, status and performance. Whereas this is not wrong, it covers only a small part of the possibilities of our lives. Since Patrizia Fazli started working as a...
Co-creating to thrive together. Many companies in the Brainport region and the TUE university, have attracted a number of international workers and students, resulting in the relocation of their partners in Eindhoven. These women, along with migrants and many other...
We live in an era where the high-technology devices we used are black boxes with a hidden agenda. Are we aware and understand the systems behind them? And are we able to make critical questions about them? What are the limits of digital interfaces? Can we reconsider...
Inclusion is how we unlearn our biases and how we change the culture, not others. Inclusion is about how an organization and the people within it make you feel. Do you feel supported? Accepted? Do you feel you have a fair opportunity to advance? These feelings come...
UXify is a community that is passionate about User Experience (UX), consisting of designers, startups and developers, from student to expert. In this edition, they organised a workshop focusing on Voice Interfaces: "We take you on a journey through our vision on the...
The Energy Transition is going full through, but are we aware of EMFs? Are we underestimating its danger? Smart Meters, Solar Panels, LED lights might all be causing pollution, without experts acknowledging this danger; therefore, a holistic approach is needed. Rino...
EHV Innovation Café is all refreshed and ready for a new season of inspiring talks, heated discussions, drinks & bites. There were no talks for the first event, but we welcomed all for a drink and to catch up! Do you have an interesting idea for a talk or...
EHV Innovation Café will hold a 3 week break during the Holidays. We wish you all a Merry Christmas and the best for the new year. On 9 January, we will be back for drinks and bites! From 16 January on, we will be back with inspiring talks and lively discussions. Hope...
In late November, Financial Times released a new Diversity Leaders list, a unique ranking that highlights 700 corporate leaders that actively safeguard the diversity and inclusion of underrepresented groups in their workforce. The methodology was simple. FT surveyed...
Michelle Baggerman is a curious designer. She takes an intuitive and inquisitive approach and sees every project as a chance for exploration and so combines her design practice with design research. Playing with tech and tradition, her work is inspired by the values...
With the growing demand, polluting fossil fuels (oil, coal & natural gas) that cause global warming and climate change are depleting and the integration of sustainable energy sources to our conventional energy systems seems inevitable. Developing countries are more...
The Eindhoven rail zone and the "Dutch Mountains" are in development. The city of Eindhoven has far reaching ambitions for this area in terms of climate adaptation, energy transition, circularity, smart mobility and healthy urbanisation. High tech and high touch,...
Give to Glow! In the GLOW edition of EHV Innovation Café, Glow director Ronald Ramakers talked about the Light Festival that is held in the city of Eindhoven for the fourteenth time and what it is that captivates people with light. The energy transition and climate...
Being an entrepreneur is hard, yet a dynamic ecosystem can help. Betsy Lindsey has worked in Startup land for over 20 years only to start her first startup, Aircision, at age 49. Aircision aims to power the high speed connected world and bring better communication to...
Have you been using the same password for years? Creating and remembering good passwords is a frustrating necessity. Merijn de Jonge (MindYourPass) invented a way to generate passwords, being secure and user-friendly. Trainings and workshops are of key importance...
Zuzanna Skalska is a Dutch/Polish trandwatcher and trend analyst, who is running her own 360 Inspiration Consultancy. She graduated from Design Academy Eindhoven and used to work for Philips Design and Van Berlo. Zuzanna has been on the board of advise of Dutch Design...
Nick Kontaras trains with NeurOptimal neurofeedback, and shares his passion with the world by offering the technology in Eindhoven. NeurOptimal is a cutting edge brain train technology that nonlinearly and dynamically adapts to the brain, moment to moment, to...
The Idea brewery is a workshop designed to accelerate the implementation of creative solutions to current or future social issues. The presenter, Hans Kokhuis, former Fontys lecturer for Creativity and Critical thinking, guides the participants through the brewing...
Human Technology Interaction, a key factor in our times Social designer Timothy Liu tackled the topic Lifetime Warranty. He will draw the imaginary romance – like a tango – that rethinks the emerging relationship with our domestic appliances: choosing and operating,...
During this edition of Female Ventures 'Robot Love', we focused on the impact of artificial intelligence on our lives and the ethical questions and dilemmas that arise as this emerging technology rapidly evolves. Artificial intelligence is more and more penetrating...
Care institutions and hospitals in Europe are facing serious staffing shortages. As a result, three out of four nurses is experiencing a problematic workload and high time pressure that keeps them from doing what they value most: spending time with their patients....
Valeria Kochyna and Darin Arouri from Zero Waste Zone have a stern but utterly true message for you: 'It's time for each of us to stop ignoring reality and commit. To change the world, you must first change your habits.' At the same time, they wonder: 'Is our society...
Design researcher Renee Noortman uses future scenarios to encourage people to envision and shape the future. She obtained both her BSc and MSc from Industrial Design at Eindhoven University of Technology, where she is soon to start her PhD. In EHV Innovation Café she...
Expat Spouses Initiative presented the stories of Human Empowerment, Connection and Collaboration. A lot of internationals coming to the Brainport region for work or study are not alone. They often bring along their co-risktaker, their partner. These accompanying...
Insectology: Food for Buzz is a series of artificial ongoing flowering flowers to serve as an emergency food source for the 'big 5 of pollination': bees, bumblebees, hoverflies, butterflies and moths. Together with engineers and scientists these 5 colourful, man-made...
The Lightning Decision Jam (LDJ) is a powerful tool, using the best elements of the Design Sprint to help you and your team have quick and effective problem-solving meetings. Turn any meeting into a productive, creative powerhouse. You can use the LDJ to tackle almost...
From 19 Jul till 14 August, EHV Innovation Café holds a 3 week summer stop. There will therefore be no editions on 25 July, 1 and 8 August. We will be back on the 15th of August with inspiring talks and lively discussions as always. We hope you enjoy our summer and...
Pepijn Verburg of Bureau Moeilijke Dingen (Studio of Difficult Things) democratized and explored Artificial Intelligence that helped us understand it and make better decisions. In this talk Bureau Moeilijke Dingen went  through their vision of democratizing Artificial...
Bas Rosier – Ph.D. student in chemical biology and DNA nanotechnology – shared his insights in DNA, our biological hard drive. It is the blueprint of life, containing all the instructions to make us grow and function well. But ever since the discovery of DNA's...
Jingya Li, PhD Candidate at the faculty of Industrial Design at TU/e gave a presentation about how improve future learning experiences. Augmented reality technology has great potential to support student's learning experience in many ways, especially for students...
The aim of this event was to provide a comfortable environment to "share & own" your failures and lessons learned and to show that failures are what lead to a better understanding of what's necessary to be successful. In three engaging sessions, the following speakers...
In 2018, UN Intergovernmental Panel on Climate Change released a study, which claims that we have around 12 years for global warming to be kept to a maximum of 1.5C, beyond which even half a degree will significantly worsen the risks of drought, floods, extreme heat...
You might remember Arash Helmi from the first Zeybra magazine Idea Brewery that took place at the Innovation Café of Thursday 23 May. Now, he is taking his Share-pa app to the next level. Together with Colin Burke, Arash talked about the concept and next realization...
Ricky van Broekhoven (Studio van Broekhoven) is fascinated by events that are usually hidden, but can be experienced under the right conditions; the earth shaking as tectonic plates collide, radiation in space from the beginning of time, sound waves traveling through...
How will people who need healthcare interact with technology in the future? How will their lifestyle, needs and struggles evolve and influence the way they feel and approach the world? Luc Geurts and Elise Talgorn both explore future healthcare scenarios for Philips....
Give to grow
Do you like the idea of really unleashing the full potential
of our region? Mark the next Thursday in your calendar and join us.
We believe in this simple principle: give to grow.
We're sharing opportunities, breakout sessions, a drink and a bite,
and we need your help to grow.
Want to visit EHV Innovation Café?
No need to enrol, just drop in, any Thursday,
any time between 17:30 and 19:30 pm.
Your online RSVP is appreciated, but not required.
You can find us at Kazerne, Paradijslaan 8, downtown Eindhoven.